iBet789 Overview
Originally launched in 2011, iBet789 is a leading Asian gaming brand that also offers online casino and live dealer casino games. The site is owned by Dragon City International Limited and is licensed by the Royal Government of Cambodia. All software on the website is powered by Asia Live Technology, a top online gambling software provider in Asia.
Betting on sports is the most popular form of online gambling in the world. Asian sports bettors have been trusting iBet789 to provide the best in online sports betting for nearly a decade. Powered by Asia Live Technology, the site offers live feeds for sports betting and offers a popular live dealer online casino.
iBet789 Details
| | |
| --- | --- |
| Established | 2015 |
| License | Kenya |
| Type | Sports | Financial | Casino |
| Payment Options | Crypto | Fiat |
| Sports Markets | 10+ |
iBet789 Pros & Cons
Pros
Accepts Bitcoin
Wide variety of betting odds and sports
Live updates
Mobile Betting
Cons
Difficult registration
Site very dated
Website not mobile-optimized
iBet789 Bitcoin Games
The primary focus of iBet789 is sports betting with a significant emphasis on the Asian sports market. Online punters will find a wide variety of sports to bet on, including international sports such as the NFL, NBA, and Premier League Football. The sportsbook offers a wide variety of betting options and odds, including Cambodia betting, Hong Kong odds, and Myanmar odds.
While primarily a sportsbook, iBet789 also has a live dealer casino. Their live dealer games operate differently than standard online casino live dealer games. Rather than streaming games from a casino studio, players get to place bets on live casino games Dragon City's live casinos.
In addition to a sportsbook and live casino, this site features Asian favorites like lottery and keno, along with over 60 online slot games. Unfortunately, you cannot test drive their casino games before registering for an account.
Software Features & Graphics
Asia Live Technology is the primary software provider, and while the interface is relatively smooth, it is dated. It is optimized for Internet Explorer, which tells you how dated the technology is. The sportsbook does offer the ability to bet on your favorite local sports as well as international sporting events.
Also, iBet789 has a selection of online casino games and Live Dealer Games. Casino games are your standard selection of online slots and table games. Live Dealer Games include standard games like baccarat along with a variety of Asian casino games.
Account
This company is stuck in the old days of online gambling. Unlike regular online casinos, you cannot create a new account directly from the website. Instead, you must contact one of the company's local agents or customer support to start the registration process. If you choose to set up your account through customer support, you must send them your name, phone number, and funding information
Agents contact information is not listed on the website, so contacting customer support is your best bet for setting up your account.
iBet789 Imagery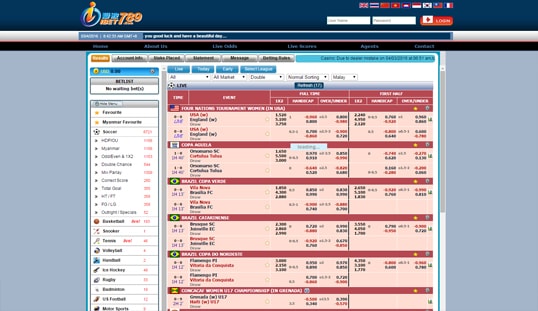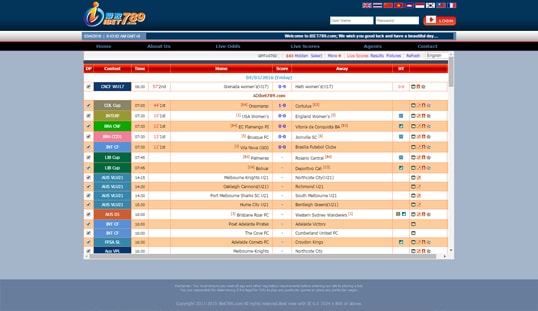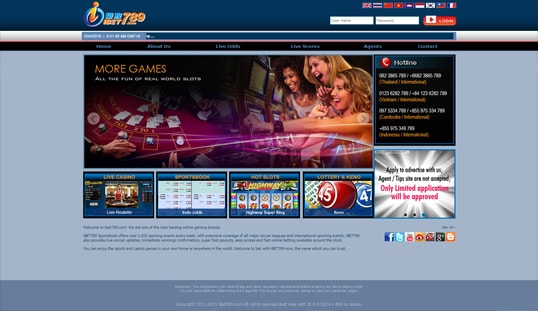 iBet789 Deposits and Withdrawals
Like account setup, all deposits and withdrawals must be done through local agents or directly through customer support. Most deposit options are through Asian banks or payment processors such as CB Bank, Yoma Bank, KBZ Pay, and others.
This casino also accepts Bitcoin for online casino deposits. However, you will need to contact customer support or a local agent directly for details. It is unknown whether they accept other forms of cryptocurrency for deposits.
Bonuses & Promotions
Unfortunately, iBet789 only offers a single promotion for its players. Every month, players get a 3% rebate on their play. This bonus is automatic and added to player accounts before the fifth of the next month. The only thing that they offer players is the ability to become an agent with the company. Details on becoming an agent are scarce, and you must contact the company for more information.
Mobile Games
You can play iBet789 from either your Android or iOS device. Scannable links for mobile apps are available from the homepage. There is also a link you can download from directly on the homepage. Some elements of the website appear to be mobile-optimized, but the entire website is not. If you choose to access this site from your mobile browser, we recommend using Google Chrome or Safari.
Note that the site may not work well in mobile browsers since it is optimized for Internet Explorer. This site would be helped tremendously by an update to HTML5 for mobile compatibility.
Mobile App Download

Support
Your options for support with iBet789 are somewhat limited compared to other sportsbooks and online casinos. They do not have a direct link to live chat on their homepage, but they do offer phone numbers for support in Thailand, Cambodia, Vietnam, and Indonesia. Unfortunately, none of the numbers are toll-free.
You can also contact support via Line or Skype chat support. However, you must download the programs or use the web versions of chat to do so. Lastly, there is a "Talk to the Director" link on the contact page where you can email support.
+6682 3865 789
cs@iBet789.com
Helpful Links
Skype | Chat – iBet789kh
Frequently Asked Questions
iBet789 caters to players all over Asia, the United Kingdom, and other places around Europe. The site does not currently accept players from the United States. The best way to find out if you can play on iBet789 is to contact their customer support team.
iBet789 does indeed accept bitcoin. However, in order to deposit bitcoin and get the process started, you need to contact the website's customer support team directly first. You can't just register online and deposit on your own the way you would with other websites. On the one hand, contacting customer support is great if you need help, but it's also not the most convenient option.
To open an account with iBet789, you have to contact customer support to start the registration process. You have to give the site your name address and funding information which makes registration a little bit more complicated than other crypto-facing gambling sites.
iBet789 is registered in Kenya and has been in business since 2015. Despite its outdated graphics and software, it is a totally legitimate bitcoin gambling website. It's a little bit more difficult to use than other sites as far as registration is concerned, but it's a viable option with plenty of exciting games and bonuses to captivate your interest.
All deposits at iBet789 must be done through their customer support team. The minimum withdrawal amount is $50. The maximum is likely no more than $1,000 a week but could be more depending on what you negotiate with customer support.