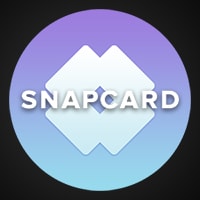 SNAPCARD is dedicated to reinventing the way the mainstream market thinks about cryptocurrencies. The San Francisco-based Bitcoin startup has already made a number of revamps that have connected Bitcoin to mainstream consumers.
The company initially started as a tool for shopping using Bitcoin in 2013. After a year, however, it decided to shut down its purchasing service to focus more on influencing and aiding online merchants in accepting digital currencies for their future business ventures and the average bitcoiners to transact using the digital currency.
Sudden Change in Direction
According to SNAPCARD founders, this sudden change in direction aims to further elevate Bitcoin adoption among mainstream businesses and consumers without the need to rely on a tool, such as the company's bookmark.
Moving forward, the company launched new products that possess the same simplified Bitcoin process that enable them to fulfill its market goals.
Bitcoin Merchant Support
The Bitcoin company wants to further improve Bitcoin's relationship to mainstream merchants in such a way these businesses will openly adopt digital currency payments. To make this happen, they structured a notable service that guarantees startups and established businesses full optimization for Bitcoin and altcoin payments.
Through the Bitcoin merchant services, mainstream businesses can easily integrate the necessary tools and features that will allow them to accept Bitcoin payments into their platform.
By simply contacting SNAPCARD, startup companies will be provided with all the necessary information for them to be able to know the Bitcoin ecosystem more precisely, together with the programs they need to begin their Bitcoin integration.
As of writing, this service already includes an invoice creator for customers, invoice authentication codes, and various customer and business support programs that will certainly make Bitcoin payments available to aspiring companies.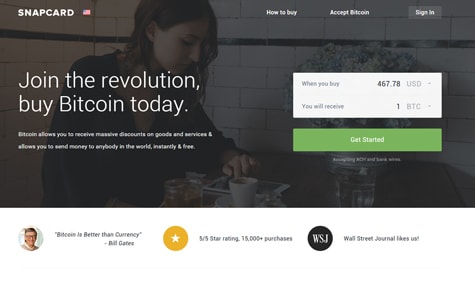 Exclusive Bitcoin Wallet
Apart from focusing on startups and companies, SNAPCARD has also launched another product dedicated to ensuring the convenience of Bitcoin users.
The company's exclusive Bitcoin wallet boasts exclusive features that are not seen on other prevalent Bitcoin wallets in the industry to date.
What makes this wallet interesting is that it provides users with simple steps to set up their personal wallet. In this process, the user's name, phone number, and email address are the only data needed to start an account.
Moreover, compared to other wallets that require its users to log in on a separate platform for Bitcoin purchases, this wallet allows its users to purchase Bitcoin, Litecoin, and Dogecoin on the same platform. Users just have to link their bank accounts, as well as debit or credit cards, in order to start purchasing these cryptocurrencies.
Ultimately, this wallet holds all three cryptocurrencies, which means there is no need for users to register on separate wallets for each respective coin.
Bitcoin Familiarity at its Finest
SNAPCARD has definitely changed the way mainstream consumers think about cryptocurrencies, and this is reason enough for it to be one of the services we like.
After deliberately transforming Bitcoin transactions into easy processes and making cryptocurrencies more prevalent in the mainstream market, this startup has already significantly contributed to the stability of the Bitcoin ecosystem.