Best Bitcoin Casinos
#1
Bovada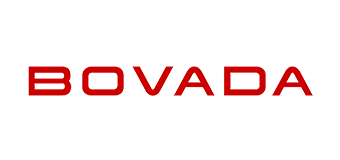 #2
mBit Casino

#3
BitcoinCasino.us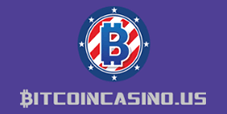 View all
Overview of Dice Gambling Games
You'll find dozens of so-called experts offering you advice on the optimal Bitcoin dice strategy if you search the internet. They all promise you untold riches, sometimes for free, but most often for a subscription fee. Luckily for you, you've stumbled across a website that provides free advice. Better still, we even highlight in inherent risks associated with these Bitcoin dice betting systems.
How to Play Bitcoin Dice
Learning how to play dice with Bitcoin is much easier than it seems. The first thing you will need to do, if you haven't already, is buy Bitcoin. Depending on where you are located, this can be done at a variety of online cryptocurrency exchanges.  From there you will need to choose which dice site suits you the best. Variables that you should consider are reliability, bonus offers, customer service, house edge, and of course ensure that they accept BTC as a form of withdrawal and deposit. After you have picked a casino, you will need to send BTC to the Bitcoin address that is provided in your account. Once you have successfully funded your account, it's time to start playing!
Picking the Best Bitcoin Dice Strategy
Bitcoin dice strategy comes in two distinct guises: how to bet and how to determine your bet amounts. There are dozens of possible bets to make in a game such as roulette, but you only have two choices in Bitcoin dice: high or low.
Deciding how much to bet it a little trickier. Several factors come into playing dice, including the size of your bankroll and your aversion to risk. The following three Bitcoin dice betting systems can be easily implemented into your Bitcoin dice strategy.
Martingale Betting System
The Martingale strategy originated in 18th century France and is still hugely popular today. Its simplicity and the fact it portrays being a sure thing are the reasons for its continued popularity.
Gamblers use the Martingale system in games with a 50/50 chance, or casino games with odds close to 50/50. Bitcoin dice games are perfect for the Martingale betting system.
You start by betting a single unit on the outcome of the game. Your bet size remains the same if you win, but doubles in size for your next bet when you lose. Players revert to their initial bet size when they next win.
Doubling your bet guarantees you win back all your previous losses plus turn a small profit when you finally win. It should be easy to see why Martingale is so popular, you're guaranteed to win, right? Wrong, the system is not without its faults.
This Bitcoin dice strategy only works if you assume two major factors. First, you need to have infinite wealth, or an unlimited bankroll. Second, the system assumes there are no limits on the size of the bet you make. Neither of these factors are possible in the real world.
Suppose you have a 63 unit bankroll and start by betting one unit on the first Bitcoin dice game. You only need six consecutive losses to completely exhaust your bankroll, meaning you're out of the game. Losing streaks of six consecutive games is more common than you'd like to believe.
You risk not being able to bet enough to cover your losses. Imagine you now have a massive bankroll, started betting one unit and have lost six games in a row. Your next bet has to be 64 units. Lose that one and your next bet is 128 units. The one after that is 256 units! You can see your bets are growing huge and the Bitcoin casino will have limits in place to protect itself from these bets.
Paroli
The Paroli system is another popular Bitcoin dice betting strategy and one called a positive progression system. This strategy works in series of three bets with it resetting after the third bet regardless of the results.
You start by betting a single unit. Your bet remains one unit if you lose but doubles if you win. There are eight possible outcomes to the Paroli Bitcoin dice strategy. Five result in losses, one is break even, and two yield profits. One possible outcome, winning all three bets, rewards you with a seven units win.
| First Bet | Second Bet | Third Bet | Net Result |
| --- | --- | --- | --- |
| -1 Loss | -1 Loss | -1 Loss | -3 Loss |
| -1 Loss | -1 Loss | +1 Win | -1 Loss |
| -1 Loss | +1 Win | -2 Loss | -2 Loss |
| -1 Loss | +1 Win | +2 Win | -+2 Win |
| +1 Win | -2 Loss | -1 Loss | -2 Loss |
| +1 Win | -2 Loss | +1 Win | -Break even |
| +1 Win | +2 Win | -4 Loss | -1 Loss |
| +1 Win | +2 Win | +4 Win | +7 Win |
The main problem with this system is it's zero sum. That means it neither wins or looses in the long run. It relies completely on winning streaks to show a profit, like most betting systems. It is, however, much lower risk than the Martingale system.
D'Alembert
The D'Alembert Bitcoin dice strategy is a combination, or sorts, of the Martingale and Paroli. Again, it's simple to implement and has similar pitfalls as the Martingale.
Start by choosing your base betting unit; let's make it one unit for the sake of simplicity. Increase your bet by your base betting unit each time you lose. Increase it again by the base betting until if you lose again. You decrease your stake by one base betting unit whenever you win.
For example, you bet one until and lose so you next bet is two units. You lose that so the next bet is three units. The next bet wins so you drop back down to two units.
Test these Bitcoin dice strategies for yourself or even devise your own. Just make sure you gamble responsibly and within your means.
Best Dice Sites 2020