Best Bitcoin Casinos
#1
Bovada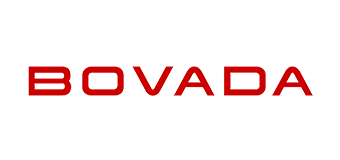 #2
mBit Casino

#3
BitcoinCasino.us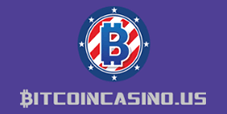 See more
How to Play Craps
Craps is the classic dice game where you're betting on the outcome of a roll or multiple rolls of dice. The game usually scares people off because there are a lot of potential bets to be made. However, once you understand the basics, the game becomes simple.
First, let's start by talking about the basics of how to play craps. Below is a basic craps table layout that you will see at land based casinos and Bitcoin online casinos.
Let's talk about the basics of playing the game. A shooter will throw dice, and they are trying to roll a 7 or 11. If they are successful, they automatically win. If they roll a 2, 3, or 12, they automatically lose. For any other number thrown by the shooter, this establishes a point. For example, a shooter rolls a five. Now the shooter will throw again and try to roll another five, trying to make the point. If they can roll a five before rolling a seven, they win. When they roll a seven, they seven out, and the round is over.
Now that we have gone over the basics, we will go over some of the most common bets that you will see at the craps table:
Pass Bet – Also known as the Pass Line bet, this is the most common bet at the table and what you want to bet if you want to win based on the standard rules of craps. You're betting that the shooter will roll a 7, 11. If they don't make a 7 or 11 on the first roll, the pass bet continues until the shooter rolls the point or they seven out.
Come Bet – After the point is established, you can make a bet that plays like the Pass. If the next bet is a 7 or 11, you win. A 2, 3, or 12 craps out. Any other number establishes a Come-Bet Point, and if that number is rolled before the shooter sevens out, you win.
Don't Pass – For Don't Pass bets, you're betting that the shooter will crap out, or they will not make their point before sevening out.
Don't Come – For the Don't Come bet, you're betting that the shooter will crap out or not make the Come-Bet Point.
These are the most common bets, but not all of the bets you can make at the craps table. The base game of craps offers some of the lowest house edge of any online casino game. The Pass and Come bets have an edge of 1.41%, while the Don't Pass and Don't Come bets have just a 1.36% edge.
Other Craps Bets
Now that you know the basic bets you can make at craps, we will take a look at the other bets craps players can make at the table.
Odds Bets – You can take odds on Pass, Come, Don't Pass, and Don't Come bets. Odds are extra money that you can wager after a point is established. For example, if you play Pass and establish 5 as the point, you can take Pass Odds to win more money. You win based on the odds for the number. You get 2 to 1 on your money when the point is 4 or 10. For points of 5 and 9, you get 3 to 2 on your money. For 6 or 8, you get 6 to 5 on your money. This is the best bet in terms of odds as the casino has zero house edge.
Place Bets – Once the point is established, you can make a Place bet where you're betting that a number will be rolled before the shooter sevens out. For example, if the point is 6, you can make a place bet on the other point numbers 4, 5, 8, 9, or 10. Place bets can bet taken down at any time before someone sevens out. Place bets pay 7 to 6 for 6 or 8, 7 to 5 for points of 5 or 9, and 9 to 5 for points of 4 or 10.
Big 6 or Big 8 – Similar to a place bet. You're betting on a 6 to be rolled before a 7 when the six is bet. You're betting that an 8 will be rolled before a seven when an eight is bet. This bet only pays even money. Playing the Place bet on 6 or 8 is a better bet.
There are also some one roll bets you can make. These bets are settled on the next roll of the dice regardless of what's happening with the Pass or Come bets. These are generally referred to as proposition bets.
Any 7 – You're betting that the next roll will be a seven. Pays 4 to 1.
Any Craps – You're betting that the next roll will be 2, 3, or 11. Pays 7 to 1.
Hardways Bets – You're betting that the player shoots doubles or throws a three or 11. For example, double twos would be four the hard way. You get 7 to 1 on 4 and 10, 9 to 1 on 6 and 8, 15 to 1 on 3 and 11, and you get a massive 30 to 1 on either snake eyes or 12 the hard way.
Field – You're betting that the next roll will be a 2, 3, 4, 9, 10, 11, or 12. You're paid even money on everything except 2 or 12. When a 2 is rolled, you get 2 to 1 while 12 pays 3 to 1.
Now that you know the rules of betting and how to play Bitcoin craps, you can now play with Bitcoins and win BTC.
Playing Craps at Bitcoin Casinos
Bitcoin craps are one of the more popular online casino games you will find at Bitcoin online casinos. If you are not familiar with how to acquire Bitcoin, read our Guide on How to Buy Bitcoin. It will cover everything from downloading a Bitcoin wallet to buying crypto at Bitcoin exchanges.
If you already have Bitcoin, the next step is picking the right Bitcoin casino with craps. Here are some of the things you need to look for when looking for a casino to play Bitcoin casino craps.
Software – What type of software is the casino using? The best casinos will have software from established providers like SoftSwiss. Their games will be from top software companies like Microgaming, BetSoft, Evolution Gaming, and others.
Licensing – Check the casino to see if they are licensed. The best casinos will be licensed by established regulators such as Curacao, Isle of Man, Alderney, or even the UK Gambling Commission. If the casino does not list any form of licensing, play elsewhere.
Gaming Variety – While we are talking about craps Bitcoin casinos, there's more to online gambling than craps. You want casinos that offer a wide variety of quality gaming. They should offer Bitcoin slots, table games, Live Dealer games, video poker, and more. If the casino only offers a handful of games, odds are that it will not be very popular with players.
No Fee Deposits and Withdrawals – If you plan to play at Bitcoin casinos, make sure they allow you to deposit and cash out without having to pay fees to the casino. Miner fees cannot be avoided, but the casino should not charge you to deposit or cash out.
Customer Service – Customer service agents should be available 24-7, preferably by live chat. Sites that only offer email support generally are slower to respond than those that invest the money to provide live chat support.
Finally, you need to see if your preferred casino even offers craps. Not all online casinos offer the game. Some offer similar games like Sic Bo but do not provide traditional craps.
Selecting the best online casino for Bitcoin craps takes a bit of investigative work. Check out the site and read some reviews. Also, look at what other players are saying. Stick with older casinos that have an established track record over flashier unestablished casinos. Once you find the best casino for you, use the information on this page to get you started playing and winning at Bitcoin craps.
Other Popular Online Casino Games Available to Play with Bitcoin