Best Bitcoin Sicbo Gambling Sites
#1
Bovada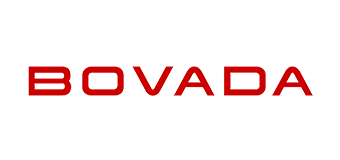 #2
mBit Casino

#3
BitcoinCasino.us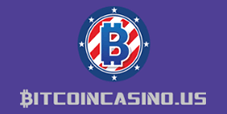 Bitcoin Casinos
How to Play Sic Bo
At first glance, Sic Bo looks a lot like craps, but the game has a few differences. First, the game is played with two dice instead of three. Next, you are betting on the outcome of a single roll of dice with each bet. There are no Pass line or Come line bets in this game. Each roll of the dice settles the bets on the Sic Bo table.
This makes betting on Sic Bo much easier to understand than craps. As such, all you need to know is the different options for betting. Below are the common Sic Bo bets you can place in Sic Bo games:
Small – You're betting that the three dice will total 4 to 10. The bet pays even money. You lose when any triple is rolled.
Big – You're betting that the three dice will be 11 to 17. Pays even money. You lose when any triple is rolled.
Doubles – You're betting that the dice will show two of the same number. You can only bet on a specific double, such as double fours. Double bets pay 11 to 1.
Triples – You can bet on a specific triple, which means all three dice are the same number. For example, triple threes. Triple bets pay 180 to 1. This is the highest paying bet on the Sic Bo board.
Any Triple – You can bet that any triple will land. Pays 30 to 1.
Combinations – You're betting that two specific numbers will land on the next bet. For example, 1 and 3. This pays 6 to 1.
Single Number – You're betting that a specific number will be rolled. If you land one instance of that number, you will get even money. Two instances gets you 2 to 1, while three instances gets you 3 to 1.
Totals – You can bet on the total of the three dice from 4 to 17. Odds are based on the number rolled. Here are the payouts on totals:
4 and 17 – 60 to 1
5 and 16 – 20 to 1
6 and 15 – 15 to 1
7 and 14 – 12 to 1
8 and 13 – 8 to 1
9 and 12 – 6 to 1
10 and 11 – 6 to 1
Like in craps or roulette, you can make multiple bets at any time on the Sic Bo table. While Sic Bo is a game of chance, there are betting strategies you can use to reduce the house edge and give you better chances of walking away a winner.
Why Play Bitcoin Sicbo?
Playing Sic Bo online at Bitcoin casinos is different from playing at land based casinos or online casinos that accept fiat. First, many BTC casinos offer anonymous gaming, allowing you to register and play Bitcoin Sic Bo without having to register for an account or give out any personal information.
Next, Bitcoin transactions are entirely anonymous and come with zero fees. Bitcoin transactions do not require third-party processors as fiat payments do, and this saves the casino money. These savings are passed on to you in the form of fee-free transactions.
Many Bitcoin casinos offer Provably Fair gaming. This allows you to verify every bet placed at the casino to ensure that it is fair. While this won't change the house edge on Sic Bo bets, it will give greater transparency, instilling trust between the casino and players.
Finally, it is cheaper to play BTC Sic Bo than it is at traditional fiat casinos. The minimum bets are a lot lower, allowing you to play for less. You can make most bets with just a few satoshis where many casinos require a minimum bet between $1 and $5 per bet.
How to Find the Best Sic Bo Online Casino
Now that you know how to play Sic Bo and why you should play Bitcoin Sic Bo, it is time to find a place to play Sic Bo online. Here are a few things to look for when looking for a Sic Bo online casino.
Software – First, check to see which companies are offering games on the website. Is the website offering games from Microgaming, BetSfot, and other top casino game providers, or are they using proprietary software? The leading Bitcoin casinos will be on platforms from SoftSwiss and Playtech. If you can't figure out where the software is from, pick a different casino.
Variety – You want to play at casinos offering a wide variety of casino games, not just Bitcoin Sic Bo. The casino should have an ample selection of Bitcoin slots, table games, Live Dealer games, and more. It doesn't hurt if they offer Sic Bo variants like Chuck a Luck. The more gaming, the better.
Promotions – Check out the promotions for the casino. Are the offers generous, and does the casino offer ongoing promotions or just a welcome bonus? A casino that offers ongoing bonuses is usually better than providing a hefty welcome bonus and nothing else.
Licensing – Is the casino licensed. It is crucial that you play at casinos that are licensed by a major regulator. Licensed casinos are regularly monitored and inspected to ensure they offer quality gaming and meet industry standards for fairness and player protection. If your casino is not licensed or you cannot verify the license, don't play there.
Customer Service – If you have a problem, you want a casino to resolve the issue quickly. The best casinos offer live chat support and telephone support. Casinos that only provide email support are usually substandard.
Lastly, you can check out our reviews page for the best Bitcoin casinos. We review many of the top BTC casinos, including those that offer Sic Bo online. These casinos provide quality gaming in a safe environment perfect for Bitcoin players.
Other Popular Online Casino Games Available to Play with Bitcoin