CoinFestUK 2016 is right around the corner. Set for April 8 and 9, the two-day event is full of activities that raise Bitcoin's profile. This includes the screening of the award-winning Bitcoin documentary, "Bitcoin: The End of Money as We Know It" and several talks by leading cryptocurrency experts on how Bitcoin is facing, how Bitcoin price moves, and
CoinFestUK 2016 is not all serious business though. It will also be a great place for Bitcoin enthusiasts to connect with each other. Attendees are expected to come from all over the UK and beyond. To entertain them, convention organizers will be streaming live music from decentralized band The Cypherfunks while Bitcoin merchants hawk their wares ranging from pizzas to more, selling their goods through Bitcoin.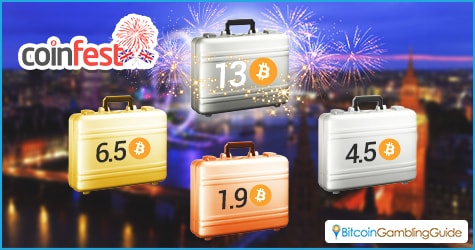 Excellent venue for promotion
Hosted by Madlab in the northern part of Manchester, CoinFestUK is an excellent venue for companies in the Bitcoin industry to declare their support for the cryptocurrency. This visibility among Bitcoin fans can only result in increased sales, as well as exposing a company to new Bitcoin converts.
For businesses interested in showing the flag, CoinFestUK is looking for and welcoming of sponsors. For those who are looking for a minor investment, there are two introductory tiers of showing your support. There is the Bronze level which is available for the cost of 1.9BTC. This includes having the sponsoring company's logo and website link on the CoinFestUK page, thanks in the opening and closing talks along with tweets, and a small logo on the attendee t-shirts and promotional materials. The Silver tier for the CoinFestUK sponsors has all of these along with a sponsor table to be shared with another Silver sponsor and a company bio on the site for 4.5 BTC.
Time to be seen
The two highest levels of sponsorship provide the most benefits and increase a company's visibility greatly. Getting a Gold sponsorship requires a 6.5 BTC investment and nets a company all of the benefits of Silver and Bronze levels with some additions. The added benefits are the company's logo, which will be medium-sized on the shirts and promo materials, a table of their own to present their products, logo presence on the convention lanyard and the event video, and promotional materials in other worldwide CoinFest events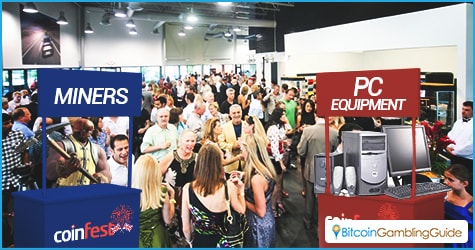 For those companies who opt to give 13 BTC and reach the Platinum tier, they get to see their logo up front and center on all promo materials larger than others, while receiving all of the other benefits. Additionally, Platinum sponsors will be added to CoinFestUK's multi-signature wallet and have a chance to give their own input on how the event will go.
This year's CoinFest is sure to be a big event and the UK location will be an ideal place to show a company's Bitcoin chops. Interested businesses should contact the organizers now to be part of this event.
Meanwhile, CryptoCloudHosting will be having an exclusive webhosting giveaway and GameCredits will be showcasing its own game called Turbocharged.