Despite Bitcoin's seemingly meteoric rise since its introduction seven years ago, the digital currency still faces hurdles in fully attaining mainstream recognition. More online and land-based businesses, however, have noticed Bitcoin and have already integrated its technology since then, but the current progress still needs an extra push if Bitcoin enthusiasts want to achieve this year their goal for the cryptocurrency.
With many businesses and early adopters already transacting in Bitcoin, it is inevitable that societies across borders will grow more curiosity about its use. The problem is that Bitcoin is still a technical product and users may still need thorough guidance in using it—the lack of knowledge of Bitcoin's capability and nature is a major hindrance to this cause.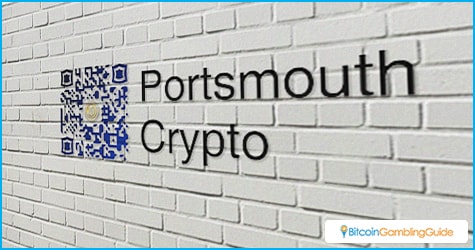 Lecture series conducted with Portsmouth Crypto
CoinfestUK is aware of this gap, and it looks to address this matter by holding Bitcoin education sessions in partnership with Portsmouth Crypto. Matthew of the said company is in charge of conducting the lectures over the two-day event from April 8 to 9, providing quality information and useful insights beneficial to bitcoiners.
A thorough Bitcoin education is important to ensure that a user will not step into the many potential pitfalls facing neophyte users. The lecture series consists of three topics that would give attendees a good idea of what Bitcoin is, how it works, and how to use it properly.
The first day will have three separate sessions of 30 minutes for each topic. For those who missed it that day, there is no need to worry. There will be a repeat the next day, but with all of the topics together in a 90-minute session.
The three topics will be "Basics of Bitcoin & the Blockchain," "Navigating the Bitcoin ecosystem," and "Wallets, security & cold storage." Each of these introduces a basic idea about Bitcoin that users should be aware of.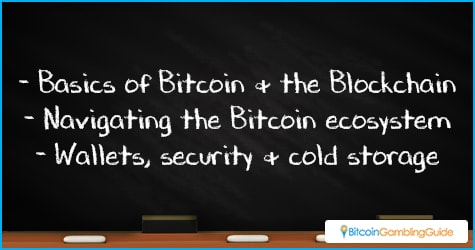 Explaining the core of Bitcoin and its use
First, there is the initial subject about how Bitcoin and the blockchain work. Bitcoin users should be aware of how their currency functions so that they can understand the volatility of the currency and the current issues about it like the debate on favoring either Bitcoin Core or Bitcoin Classic. Understanding the underpinnings of the currency will make it easier for a person to make decisions on the use of Bitcoin.
The second session topic is all about how to properly use bitcoins. This involves the basics like how to pay merchants, how to receive payments, and other needed information. Finally, the third subject is on how to secure Bitcoin wallets and what measures can be taken so that an individual's bitcoins cannot be stolen. This is especially important since Bitcoin is an online currency and can be stolen easily if the user is not careful.
This series of lectures is just one of this year's CoinfestUK events that seek to spread awareness of Bitcoin. There are other planned talks during the event, as well as activities prepared by the CoinfestUK sponsors. One thing attendees can be sure of: all of them will be informative and helpful to the community as a whole. The CoinfestUK 2016 event's goals of strengthening the Bitcoin community are reflected in all of them and these talks will help spread the Bitcoin word.