Best Bitcoin Casinos
#1
Bovada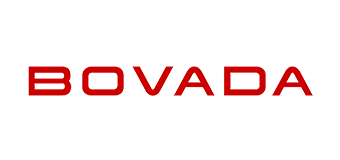 #2
mBit Casino

#3
Slots.com

See more
Playing Online Craps
Since bitcoin seized the limelight of online gambling, Craps is also captured by these amazing digital coins; hence, this game has been transformed into much exciting and more accommodating game to play with Bitcoin Craps. Since it starts and ends with bitcoins, you can now say goodbye to all the hassles as this game will give nothing but perks and benefits. If you are interested in ways to get bitcoins, then you should know that you can either buy them or get them free.
First great thing you will have in playing Bitcoin Craps is the fact that you can play this game with complete anonymity. Most bitcoin casinos do not require sign ups or account. If there are some which necessitates this step, the only information needed are username, password, and email address.
Another thing is that playing Craps with bitcoins offers the fastest and simplest transactions. To make a deposit, you just have to scan the QR code given, if not, send the required amount of bitcoins to the wallet address provided. You must wait for a confirmation which actually takes for a few minutes. After it is received, presto! Transaction is done. Just like deposits, withdrawals and payouts are also almost instant with this game.
Bitcoin Craps can also be played anywhere. Since it utilizes bitcoins which are anonymous, players from any part of the globe are more than welcome to play this game.
As mentioned, at first look, Bitcoin Craps might appear complicated; however, if viewed in a much better perspective, you will certainly enjoy and might adore this game as well. The most important thing you must know in playing this game is the possible type of bets you can make. Among these types of bets, as a novice player, you only need to know the fundamentals first, which includes the 'Pass Line' and 'Don't Pass'. If you know this bet fully well, it will be just a piece of cake to know the other type of bets as well. In the 'Pass Line', your number one goal is for the dice to have a come out roll of 7 or 11 for you to win. If you get digits like 2, 3, or 12, you lose. On the other hand, if you place your bet on the 'Don't Pass', the things will be the other way around. If the come out roll of the dice is 2 or 3, you win, if 7, you lose. The number 12 here means a tie or push.
Playing Bitcoin Craps is more likely similar to roulette; just that, dice are used instead of the wheel. However, the point is clear that your fortune will be determined by the dice if rolled nice. This bitcoin casino game is sure easy to play and understand if you know the basics and later the more detailed rules really well. Who know? You will have a great fortune out of its little dice.
Other Popular Online Casino Games Available to Play with Bitcoin