In-Depth Review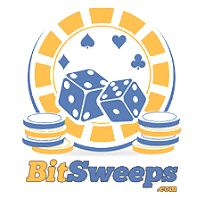 Bitcoin bettors who are looking for a fun and quick way to earn profits without having to master any winning strategy will certainly enjoy playing Bitcoin dice, lottery, sweepstakes, and even slots in BitSweeps. This Bitcoin gambling site provides players with numerous chances to score big profits by simply betting with pure luck. This, therefore, explains how this site has become such a big hit among bettors who want instant winnings.
Pure excitement, huge jackpots, and cool prizes are just some of the factors that drive online bettors to wager on the Bitcoin casino games offered by BitSweeps. In fact, Bitcoin gambling enthusiasts continue to bet on the lottery and dice games in hope to continuously boost their winnings even more.
Here is the list of games this Bitcoin gambling site can offer all avid bettors:
Bitcoin Lottery
This Bitcoin game will absolutely appeal to all players who have a knack of winning in games of luck. What is interesting about this lottery game is that players are in control of how much they are willing to wager and how much more they want to win. After all, they can freely choose among daily, weekly, and monthly draws as well as bet for as low as 0.001 BTC.
With these many choices, bettors can simply devise a way to maximize their odds of winning. For instance, they can join several daily draws to increase their chances of earning small payouts or give monthly draws a shot for a slim chance of winning big. In effect, lucky winners will receive 98% of all the entry fees for that draw.
Bitcoin Dice
The dice game has become widely popular among Bitcoin bettors; therefore, it would not be surprising if the BitSweeps dice game shares the same fate. This is not far from happening, though, because playing this game is very easy and works just like the more popular Bitcoin dice games online. By simply sending bitcoins to the provided bet address, players can instantly roll the dice and wait for the results. What is even better is that they can receive their winnings right away in the same wallet they have used to wager.
Bitcoin Sweepstakes
Besides the popular games of lottery and dice, the Bitcoin sweepstakes is another game to look out for, especially that it puts amazing prizes like laptops, tablets, music players, and other great gadgets up for grabs weekly and monthly.
Bitcoin Slot Machine
What good is a gambling site if there are no slots available? That is why it is such a good thing that a Bitcoin slot machine is offered here.  To make things a lot better, this slot game promises a 98% payout, which is far bigger than what can be won in online casino slots.
Through these Bitcoin games, BitSweeps will absolutely attract more bettors to wager on a daily basis. After all, who would say no to big opportunities that offer easy ways to score big profits? Therefore, give this Bitcoin gambling site a shot and experience instant winnings.
Related News
Learn about their latest developments, announcements, and new products in the related news articles below.