In-Depth Review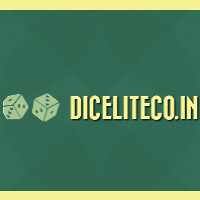 As the name implies, DiceLiteco.in is an online dice game that is designed specifically for Litecoin bettors. It debuted in the world of online cryptocurrency gambling in March 2014, and it has continued to improve its services since then, making them more appealing not only to the Litecoin users, but also to the community of Bitcoin bettors.
The dice game featured on this website shares similarities with the Bitcoin dice games, which works to the advantage of DiceLiteco.in since most players will already be familiar with how to play it, provided that they also place bets using bitcoins. After all, it only takes a correct prediction of whether the rolled value will be higher or lower than the winning percentage in order to win in this game.
An outstanding betting interface, however, is what this platform takes pride in. In fact, its overall design and layout are well planned, which makes navigation through the website a breeze. This, together with the simple mechanics to play the game, is the reason online players, especially dice enthusiasts, will get hooked to playing this Litecoin-powered platform, whether manually or automatically through its RobotRoll feature.
Moreover, the dice game here is provably fair, so you have the ability to verify its randomness and fairness to ensure that it is free from any kind of manipulation that yields unfavorable results. In this way, your security is guaranteed, and that you will never have to worry about instances of this Litecoin gambling site being a scam.
What truly makes it attractive, though, is that it features a house edge of 1%.  While it is understandable that a house edge that low may not be that enticing anymore in the Bitcoin betting market, the 1% house edge of DiceLiteco.in is the lowest one in the world of Litecoin gambling and is also capable of producing maximum payouts. Thus, this gambling venue for dice betting should definitely be among the top dice platforms.
Aside from these features, this website has been optimized to function smoothly on a smartphone and a tablet. Therefore expect to be able to roll the dice as many times as your bankroll can support wherever you may be. Thanks to the HTML5 technology that is also present in most Bitcoin gambling platforms, you will never have to lose an opportunity to enjoy and to win payouts.
With all the outstanding betting features and services, this Litecoin dice site is certainly filled with so many opportunities to become a hit among online dice enthusiasts. More so, its effective security features and reliable payment services will absolutely bring this platform closer to every bettor.
All in all, DiceLiteco.in packs a remarkable set of features that make its dice game a true standout in the Litecoin gambling sector. In addition, the quality of the gaming experience is bordering toward the better end, which can already be compared with the performance of most dice games that run on Bitcoin.
Related News
Learn about their latest developments, announcements, and new products in the related news articles below.