In-Depth Review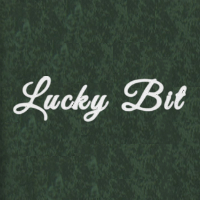 The game 'Bean Machine' will never be too old to bring the real taste of thrill, as with LuckyBit this classic game has been their way of 'putting suspense back into gambling.' Developed and maintained by Lucky Bit Online Games Inc., this Bitcoin betting site is now up to provide a thrilling way 'seeing your bet develop in front of your eyes.'
Before you can access the domain of LuckyBit, it is a must for you to read their terms and condition which focuses on responsible gaming. After agreeing to this, a tangible and brilliant visual experience will be offered at your doorstep. Though this Bitcoin gambling site offers numerous features, it only accepts Bitcoin as the primary payment method and English as the only language supported.
There are three different varieties of the 'Bean Machine' LuckyBit offers. First is the 'Green' one where the minimum bet is 0.001 BTC and the maximum bet is 0.1 BTC; it offers small probability to lose but provides small winnings. Second one is the 'Yellow' which offers higher winnings compared to the green one with medium probability to lose; minimum bet is 0.001 and maximum bet is 0.05. Last but not the least is 'Red'. With minimum bet of 0.001 BTC and maximum bet of 0.005, it provides the highest probability of losing but the highest amount of winnings.
Getting started at LuckyBit is just a piece of cake. No registration is required or even insecure url to remember. All you have to do copy the address they have provided in your wallet or scan the QR code. Then, select the amount you want to play and in order for your bet to be valid, the amount you must send must be at least equal to the minimum bet and at most equal to the maximum bets. Lastly, wait until your bet appear at the top of the game area and you are ready to roll and see how much your bitcoins can grow.
Another feature to behold at LuckyBit is the odds it offers. And you can say that it has one of the best odds among bitcoin betting sites with odds higher than 100.3%. In other words, their house edge is negative and players can get the most of their investment. On the other, fairness is assured at this gaming portal since they are certified 'Provably Fair'. A complete explanation and full procedure on how to check the validity of your games are provided in their Provably Fair page so you can keep calm that the results of your games are fair enough and valid.
If you want an added suspense in your Bitcoin gambling experience, there is no other gaming portal to go but LuckyBit. Most certainly, these features mentioned are more than enough to let you see the advantages of fun and winnings you get out of this simple yet brilliant bitcoin gaming site. Want to know more about LuckyBit? Click here.
Related News
Learn about their latest developments, announcements, and new products in the related news articles below.